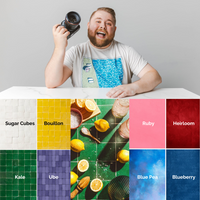 Introducing The Captures By TK Collection
Best Ever Backdrops is thrilled to present a new collection by Nathaniel Crawford, award-winning photographer of Captures By TK Photo & Film
Choose from 8 spectacular designs he created exclusively for us.
They can be purchased as a collection or each surface individually... or Mix & Match your favorites when you click on the Mix & Match button.
VIBRANT TILES COLLECTION can be seen here.
COLORFUL TILES COLLECTION can be seen here.
SINGLE SIDED can be seen here.
MIX AND MATCH YOUR FAVORITES!
Backdrops for Photography
If you're a food photographer, photo stylist, fashion photographer, beauty, or product photographer, choose from hundreds of professional backdrops for photography for your next, best ever shot. 
Create your own mini-studio at home or on the go with Best Ever Backdrops.
2 SURFACES: rigid hardboard or vinyl
Our rigid, hardboard backdrop is printed on a 1/8" thick, substrate (and weighs about a pound) or select our vinyl surface. Each is 100% Waterproof, completely stain resistant, lightweight, and non-glare.
3 standard sizes:
Your Choice: Single or double sided
24 x 24" | 36 X 24" | 46 X 36"
CUSTOM BACKDROPS
And... if you don't see what you need, we'll make it for you in any size on any surface.
FREE SHIPPING ON EVERY ORDER
Every order ships FREE to the USA (contig 48) and we also offer Worldwide Shipping to any location.
At Best Ever Backdrops® you'll find the best food photography backgrounds and photo surfaces curated by pros to make you look like a pro. Take it from award-winning photographer Skyler Burt of We Eat Together and shoot on his exclusive collection of surfaces he created for Best Ever Backdrops.
CHOOSE FROM OVER 140+ SURFACES
From rustic wood to elegant marble backdrops... and everything in between. There's a color, style, and texture to create your next, best ever shot.
Available in 3 sizes: Portable: 24 x 24", Standard: 24 x 36", and Oversized: 46 x 36" -- always in stock.. because every backdrop is created especially for you.
Our standard and most popular size used by most professional & commercial photographers is 24 x 36" and available in a rigid single-sided or double sided. The double-sided, allows you to select 2 of your favorite surfaces. You can also choose a double-sided vinyl surface.
Photo by Skyler Burt. Shot on "Frostbite," one of 16 surfaces from his exclusive collection created for Best Ever Backdrops. Skyler is one of the best food educators and commercial photographers in the business.
Shop Double-Sided Rigid surfaces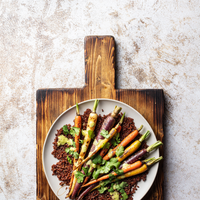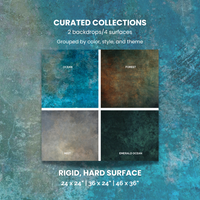 Curated Collections: 2 Backdrops/4 Surfaces
Whether you shoot food, fashion, or products, we've created 20 gorgeous collections of textures and color palettes professional photographers use to achieve the look they want.
From light and airy to dark and moody, we've combined the most popular surfaces into sets to fit your style.
Created on a 1/8" thick, rigid substrate with no glare, each backdrop is 36" x 24"  (3 ft x 2 ft).
The Curated Collections are also available in Portables: 24 x 24" and 46 x 36" Oversized.
Each set comes with 2 backdrops/4 textures.
Waterproof. Stain Resistant. Non-Glare. Lightweight.
36 x 24 COLLECTIONS
Custom Backdrops
Need a special texture, color, or style for your next client shoot? Do you want an exclusive backdrop for your product? Do you need to match brand colors?
It's never been easier to create your own Custom Backdrop.
1. Choose your surface: Rigid, Hardboard or Vinyl
2. Select Single or Double-Sided
3. Create any color: just give us the Hex #.
Create My Custom Backdrop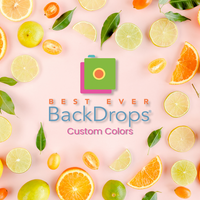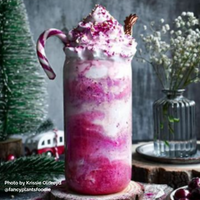 24 x 36" - Single-Sided Rigid Collection
The best surfaces are now available single sided.
No matter what you shoot, Best Ever Backdrops are perfect for Food Photography, Beauty & Makeup Photography, Product Photography, Fashion Photography, and more. 
Backdrop shown: Moody Baking Sheet. Photo by Krissie Oldroyd @fancyplantsfoodie

Single-Sided Collection
DOUBLE-SIDED VINYL BACKDROPS
Choose from over 130+ surfaces waterproof, non-glare, tear and stain resistant vinyl surfaces.
Pick & Choose the surfaces you want and create one backdrop with two of your favorite textures.
Every backdrop is created custom just for you.
SHOP 24 x 36 DOUBLE-SIDED VINYL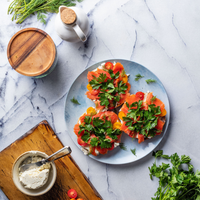 Portable Photography Backdrops -24 x 24
Stain resistant food photography and product photography backdrops. Rigid, lightweight and portable backgrounds in the perfect size 24 x 24" for an easy and convenient photo shoot.
Select TWO of your favorite background textures for your next product shoot.
NOTE: Some other companies offer just one surface for more than the cost of two surfaces from Best Ever Backdrops... plus, ours come with FREE shipping and are larger!
Portable Photograhy Backdrops
Mix & Match Oversized Backdrops & Backsplashes
Extra large: 36" x 46" creates a perfect table setting or backsplash.
Each backdrop comes with 2 textures of your choice.
Shop Oversized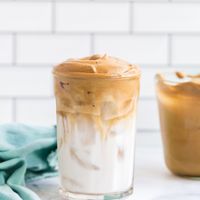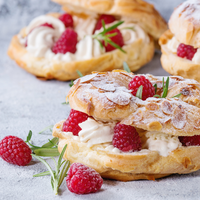 Oversized Backrops - The Collections
Pssst! No one will ever know your kitchen isn't "Instagram perfect." The oversized photo backdrops are 36" x 46" and each collection has 4 textures.
Oversized Collections
Testimonials
Hi! I'm Sally and my blog is Good Dinner Mom.  I live in Sandy, Utah and received my first set last week and have already ordered a second set that should arrive today :). I haven't started photographing with the boards yet but plan on my first session tomorrow!  Love my boards and the wonderful, personal service at Best Ever Backdrops.

I am blown away!!! ordered yesterday and they arrived Next Day Air TODAY!!! 🤯 Waiting to open them tomorrow so I can share unveiling in my stories. Free shipping is Next Day Air?!?!?! Too cool!️️️  

Sally Humaniuk, Good Dinner Mom
I got to work with these during the Foodie Bootcamp and INSTANTLY fell in love!!! Having worked with heavy wood and marble backdrops that required Popeye muscles, these truly blew my mind!

Super lightweight and absolutely gorgeous, it's no surprise that these were the big hit at the Bootcamp.

I just ordered 2 different backdrop sets and can't wait to get them! 

Lori Monte, The Kitchen Whisperer
Just a quick note to let you know that my client LOVES the backdrops we ordered for our shoot in Sept. It was a really big shoot (seven restaurants) and they were lightweight, durable, stain resistant and so easy to use... not to mention, they look gorgeous. It was so nice to work with them. 

Regan Baroni
 Hi, I am Sri and I blog at Vidhya's Home Cooking.  I share vegan and vegetarian recipes. I won the backdrops at the everything food blogging conference last month and I started using them. Simply love these boards. Finally, waterproof and weightless boards!

Srividhya Gopalakrishnan, Vidhya's Home Cooking
Joanie Simon of The Bite Shot on Best Ever Backdrops
CREATE YOUR OWN SPICE LINE?!
If you have always had the vision of bottling your signature spice blend, or crafting the ultimate baking starter kit, or unveiling a subscription box that leaves leaves your followers hungry for more but you're not sure how or where to begin... it's easy. Let me show you how to create your own custom products and branded merchandise.
LEARN MORE