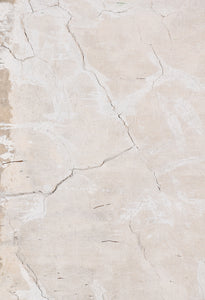 Gorgeous creamy, weathered surface for your next, best ever shot.
It's time to up your photography game by shooting on the best ever surfaces in the market. Perfect for Food Photography, Product Photography, Beauty & Makeup Photography, Fashion Photography, and more. 
Every Best Ever Backdrop is created on a 1/8" thick, non-glare rigid substrate. 24" x 36" (2 ft. x 3 ft.) and virtually indestructible.  

Plus, they are a rigid surface -- no creases like vinyl backdrops. Exceptionally lightweight... each backdrop weighs about a pound. No more heavy lifting.
Stain Resistant - wipe away everything from wine to lipstick.
100% Waterproof - spill anything.
FREE Shipping in the USA (contiguous 48) 
Made in the USA
Orders are processed within 24-48 hours. Delivery can be expected within 3-4 business days (from production) within the US. About a week for Worldwide delivery.
Best of all? Best Ever Backdrops are always in stock.